Click Here to Go To Rich Emporium HOME
Welcome to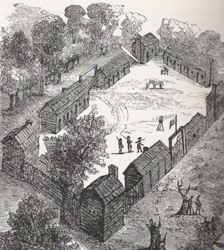 Ft. Frontier Provisions
Supplying the Tools for A Simpler Life

Click on the name of an Item for more information:

Apple Peeler/Corer/Slicer
Barrel Stove Kit
Can Opener
Canteen
Cider Pasteurizer
Coal Oil Wicks
Corn Cutter
DC 12volt Sewing Machine
Ear muffs
Flaker
Flax Seed Mill
Food Mill
Forschner Cutlery
Game Bag
Garden Seeds
Gifts
Grain Mill, High Capacity
Grains Seed Kit
Hearing Protection
Heater Wicks
Herbs Seed Kit
Hunter's Seat
Hunting Apparel
Janome 712 Treadle Sewing Machine
Juice Pasteurizer
Kerosene Heater Replacement Wicks
Meat Hooks
Milk Pasteurizer
Non Electric Sewing Machine
Old Hickory Kitchen Knives
Pasteurizer
Pea Sheller
Peanut Butter Maker
Pepper Variety Seed Kit
Poppy Seed Mill
Potato Peeler
Pressure Canner
Pressure Cooker
Prudence & Earl's Seeds
Roller Mill
Seeds
Sewing Machine 12vDC
Sewing Machine Cabinet and Belt
Shooter's ear muffs
Shooting Vest
Space Heater Wicks
Spaetzle Maker
Sporting Clay Hearing Protection
Sporting Clay Shooter's Shirt
Stainless steel Canteen
Stove Kit
Stove Replacement Wicks
Swingaway Can Opener
Tomato Lover's Seed Kit
Trap Shooting Apparel
Treadle Sewing Machine
Upland Game Bag
Upland hunting shirt
Vegetable Garden Seed Kits
Wheat Grass Juicer
Wicks
Wood stoves

Ft. Frontier Provisions provides tools, equipment and supplies for home and business including non-electric appliances, off-grid power systems, emergency and back-up, travel or camping gear and much more
Contact: FtFrontier@richemporium.com


Fort Frontier Provisions Entrance Page
Most items normally ship in 2 to 3 weeks. Please look for possible shipping schedule differences on selected items in the catalog pages. (for example: Kerosene Wicks ship in 1 week)
Email for authorization before returning any item. There will be a 15% restocking charge for any items returned to Fort Frontier Provisions, and there will be no credit or refund of shipping and handling charges.
Wicks that are still in the package may be exchanged for different size wicks, but buyer will be responsible for additional shipping and handling charge.