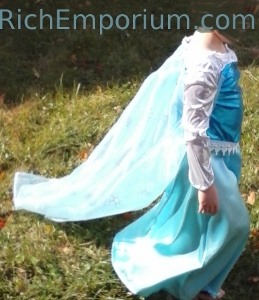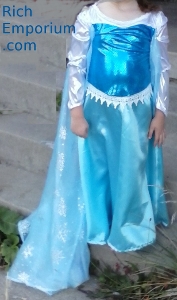 Princess Elsa is doomed to never able to touch the ones she loves for fear of freezing them to death. A kind gentle and loving sister, she is forced to withdraw from her family for their own protection.


#H252 Dress with shimmering bodice and sheer overdress.
Available in Childrens sizes X-Small (2-4) Small (6-8) Medium (10-12) Large (14-16)
Available in Pale Blue Polyester fabric $100.00

Pair with our Elsa Wig for a complete look!